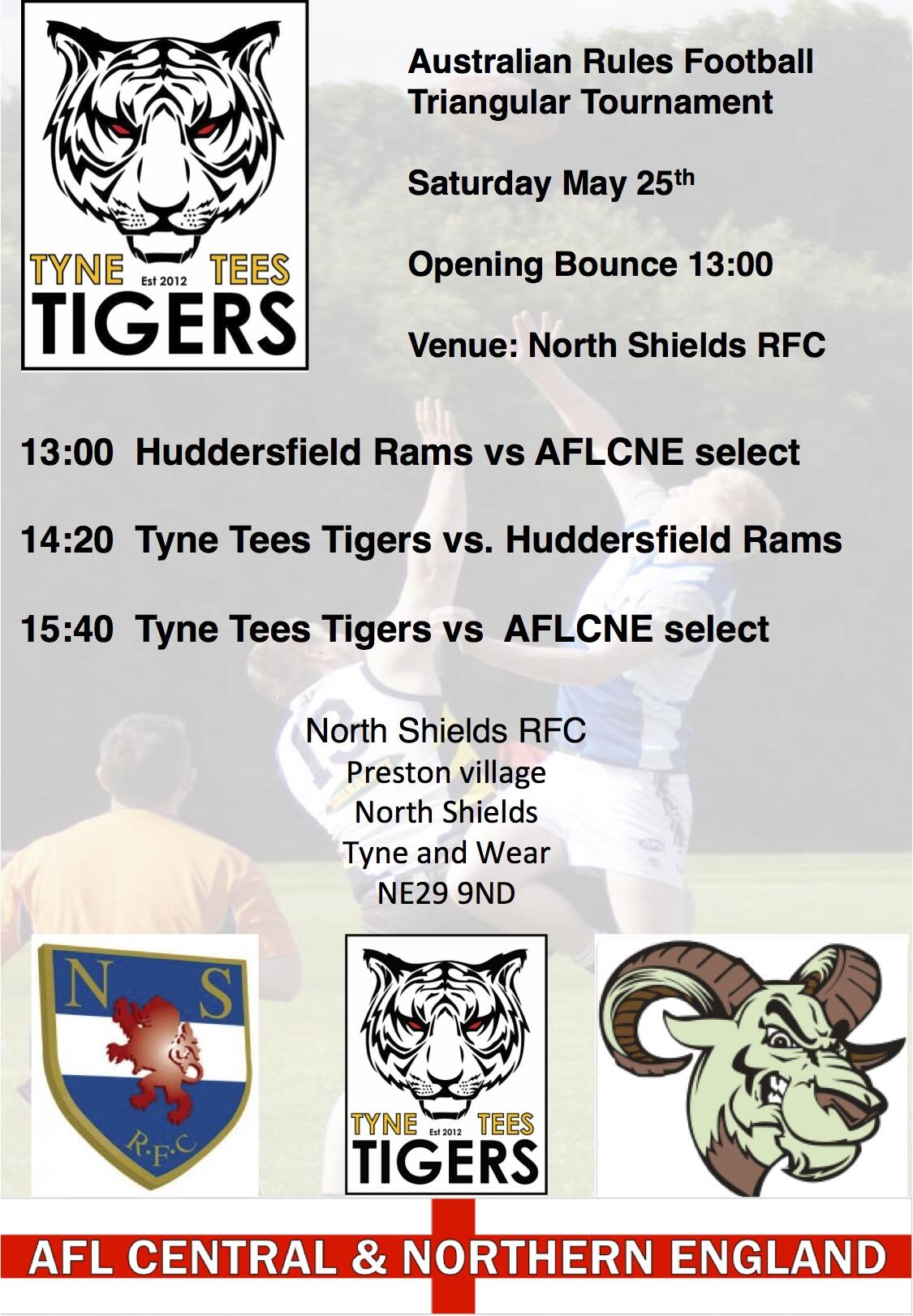 Click to Enlarge
A development team from the Huddersfield Rams' squad will travel up to North Shields this weekend to take part in a triangular tournament, hosted by Tyne Tees Tigers.
It's expected that up to 12 players, most of whuch have played less than one season in the sport, will represent the Rams as they look to build game experience and challenge for their place in the first team.
The development team, coached by European vice-captain, Luke Booth, will face both Tyne Tees Tigers and the AFLCNE Select (a selection of young players from the AFL Central and Northern England League) in a bid to develop homegrown talent.
The games will be played at North Shields RFC, and consist of four 12.5-minute quarters, giving many of the inexperienced players vital game time to build their confidence and further their knowledge of the game.
Huddersfield will kick the day off against the AFLCNE Select, with the opening bounce at 13:00, before facing Tyne Tees at 14:20 finally, helping to umpire the 15:40 game of the remaining teams.
On Twitter, hosts Tyne Tees Tigers said: "We're really looking forward to it. If everyone turns up we'll have up to 19 players from the North East in the tournament, 7 of which will be playing their first ever game."
The address for the games is: North Shields RFC, Preston Village, North Shields, NE29 9ND with the teams expecting to arrive between 12 and 12:30.
For all the reports, photos and updates on this and all the other Rams news follow @TheMightyRams on twitter.